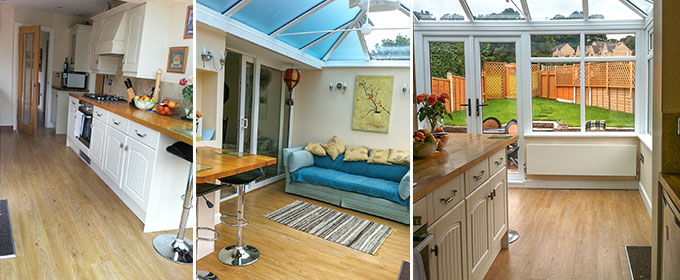 Many people would rather choose to improve their homes instead of moving to a new one. Moving to a new home is expensive.
Among the many things you need to pay for include the estate agent's fee, removal costs, legal fees, stamp duty – and the list goes on.
When you're planning to have a building extension or other major improvements in your home, it's important to gain the correct permissions.
Ask help from an architect or a surveyor to prepare the plans and submit them to the council.
This is a requirement for you to get the planning permission and the building regulations approval, which guarantee that your building extension will increase your property's market value.
Most importantly, it indicates that the extension is completed according to the current building regulations.
High Standard Building Extension Services
When you want to have a home improvement done, we are confident to deliver you results that are far better than you expected.
It's our top priority to give you exactly what you want, within your specified budget and time frame.
We have the skills and experience to properly manage a  home improvement project from start to finish. We will be with you to keep you updated and completely aware of your options throughout the entire process.
We take pride in what we do, which includes  Garage or Bathroom conversions and building an additional Porch or Balcony.
If there's a certain part of your house that you want to improve, or rooms that are feasible for conversion or extension, then we can help you turn it from an unused space into an impressive and useful one, like a garage conversion.
We can turn one into a suite room or something that is more useful to you.
The perfect solution to creating the extra space you need, and increasing the value of your home is to have a well designed house extension.
If you're planning to have a home conversion, please give us a call now for a free quote 0114 2364421. We'll be happy to answer!